When a person falls into the water or is trapped in a flood, rescue workers do not need to go into the water. Instead, they can quickly go into the water on the shore by using a remotely controlled water rescue machine. It can be easily thrown from a boat, shore, or aircraft. After rolling over, the device can automatically flip to the front in 1.5 seconds. It can turn steadily in the waves and travel against wind and waves. You can pull a life buoy or a rubber boat and a floating rope. The two robots can be connected and used remotely. The robot is buoyant and can save up to four people at a time, either by holding on to ropes on either side or by lying on its top and waiting for rescue. The robot has a battery life of 50 minutes, the product design is portable, light, simple to use, high safety, and has a test report issued by a professional testing agency. And classification Society CCS certificate!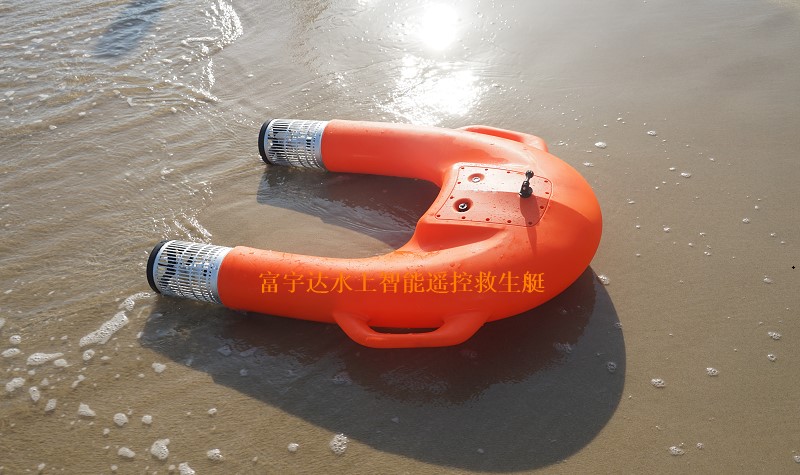 Intelligent life buoy is a kind of life-saving device with high performance power and can reach the target personnel quickly. The remote control life buoy can reach the drowning person at a speed of more than 6 meters per second, effectively shortening the rescue time and improving the survival probability of the drowning person.
Functional Features:
1, high speed, quickly toward the target;
2. Remote control distance
3. U-shaped ergonomic design can effectively reduce water resistance;
4. 1 button is quick to start up, easy to operate, and ready to use when falling into water;
5, built-in 9-axis gyroscope, can recognize attitude information, automatic front and back recognition, automatic switch left and right functions.
Fuyuda intelligent life buoy is a small aquatic intelligent life buoy, which can be widely used in drowning rescue in swimming pools, reservoirs, rivers, beaches, yachts, ferries and other scenes.
High penetration fog lamp
Use mirror bright orange coating, eye-catching bright eye. With high penetration fog lights flashing on both sides, it is easy to realize line of sight recognition at night or in bad weather.
No secondary damage
The propeller is equipped with a special protective cover to prevent foreign matter from entangling with human hair. The front anti-collision guard can effectively prevent collision damage to human body during the process of travel.
Watertight battery compartment lithium battery independent watertight package, safe and reliable. Built-in low power buzzer alarm, maintain full power state. Video recording of the process, with a Gopro stand, can be equipped with a camera to record the rescue situation and collect relevant information on the scene. (Welcome to visit and study)